Morgan Stanley has been focused on the same principle since its foundation: Putting clients first. For more than eight decades, the Firm has helped clients around the world achieve strategic goals by delivering innovative ideas, sophisticated products and exceptional access to capital markets. Nowhere is this more true than in Japan, where we have been serving clients since we first opened a representative office in Tokyo in 1970. 
2020 marked the 50th anniversary of our operations in Japan as well as the 10th year since we joined forces with Mitsubishi UFJ Financial Group to create a joint venture here. We have now grown to become one of the premier financial services firms in Japan with more than 1,300 people, offering a wide range of services in investment banking, sales & trading, research, real estate and investment management.
Our strength is rooted in the company culture, which is founded on Morgan Stanley's five core values – do the right thing, put clients first, lead with exceptional ideas, commit to diversity and inclusion, and give back. These values underpin all we do, enabling us to work as a team to serve our clients with the utmost respect and integrity, and in ways that contribute to the development of Japan's financial markets as we leverage the Firm's global network and experience.  
I would like to thank our clients, employees and shareholders for their continued support. We look forward to strengthening our business further and contributing to the long-term success of our clients and Japan.
Morgan Stanley Celebrates 50 Years in Japan
Through challenges and ever changing tides, Morgan Stanley has been providing new values to the Japanese market for 50 years.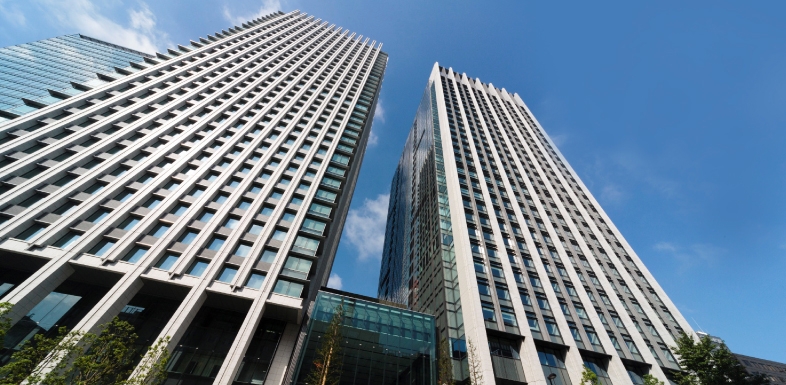 Morgan Stanley Japan Holdings Co., Ltd.
A locally incorporated entity that holds controlling stakes in Morgan Stanley companies that conduct business in Japan, including the sales & trading, investment management and real estate businesses and other financial services. Morgan Stanley & Co. is the parent entity.

President & CEO: Alberto Tamura

Established October 9, 2007

Morgan Stanley MUFG Securities Co., Ltd.
We offer products and services in fixed income and institutional equity sales and trading, global capital markets and research for governments, corporations and other institutional investors.
| | |
| --- | --- |
| Chairman: | Masato Miyachi |
| President & CEO:  | Alberto Tamura |
| Directors:  | William Bruinooge |
|   | Aditya Damodaran |
|   | Hirochika Iwadare |
|   | Ken Merner |
|   | Kaori Umezu |
|   | Takeshi Wakamatsu |
|   | Shinjiro Yamamoto |
|   | Shintaro Yonemoto |
| Statutory Auditor:  | Takao Inohana |
Established April 16, 1984*
*Morgan Stanley International Ltd. (Tokyo Branch)

Status of Business and Property – March 2023 (Japanese only)
Morgan Stanley Investment Management (Japan) Co., Ltd.
As part of Morgan Stanley's global investment management business, we engage in discretionary/advisory business with public and private pension funds and other institutional clients, as well as subadvisory business with other investment trust management companies.

President and Representative Director: Masahiro Shuto

Established February 10, 1987*
* Morgan Stanley Investment Advisory Co., Limited

Go to Investment Management (Japanese site)
Morgan Stanley Japan Group Co., Ltd.
A service company for Morgan Stanley entities in Japan that houses human resources, corporate services and certain technology functions.
Established October 25, 2005


Morgan Stanley Capital K.K.
A nondiscretionary investment advisor that provides real-estate advisory services, as well as property asset management services.

Representative Director: Toru Bando

Established March 6, 1998*
* Kearny Global Investors K.K.