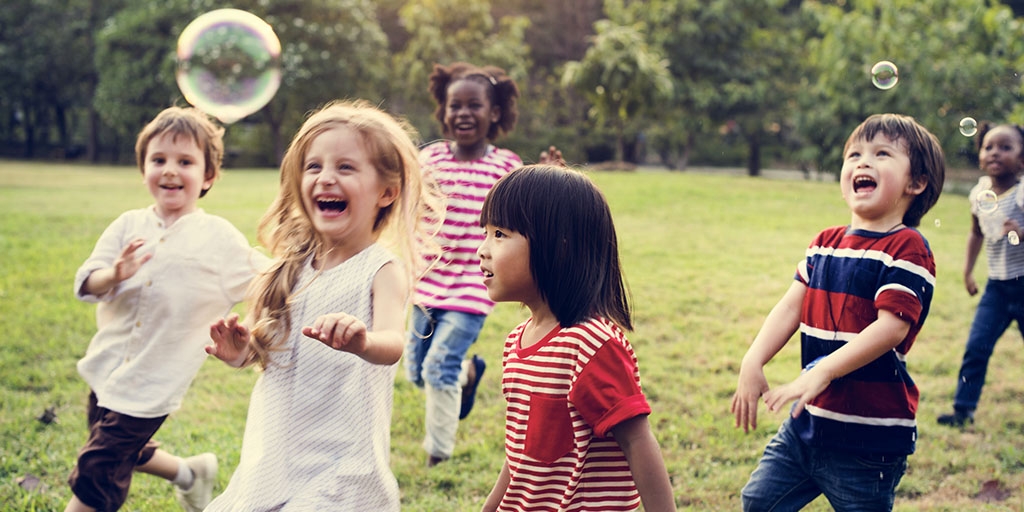 Children's Health and Education
Morgan Stanley and its employees have been committed to providing a healthy start for children in communities throughout the world, working with core charity partners and other nonprofit organizations that focus on enhancing children's health and education.
More Global Initiatives (Global Site)
Hunger Relief Efforts during COVID-19
As our society faces challenges from the unprecedented impact of the global pandemic, Morgan Stanley identified critical feeding partners in major locations globally to take action against the need for food aid. In Japan, employees helped deliver meals to children and families in need amid COVID-19 difficulties by donating food supplies to food banks and providing monetary donations to the Red Feather Community Chest.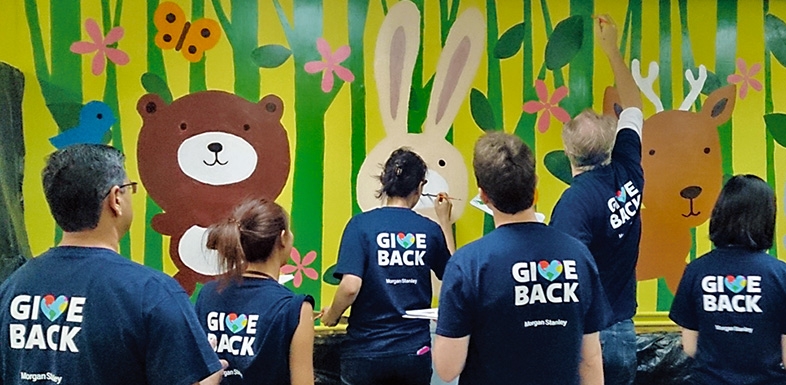 Global Volunteer Month
Since 2006, we have designated the month of June as "Global Volunteer Month" during which a variety of community service events are held around the world. We encourage every employee to dedicate at least one hour of volunteering time during the campaign.

Even as we face the challenges of a pandemic, we have been identifying alternative ways to contribute to the society instead of our traditional in-person volunteering. Since 2020, employees joined together for the Firm's "Move for Meals" initiative, with each step counting towards meals delivered through hunger-relief organizations around the world.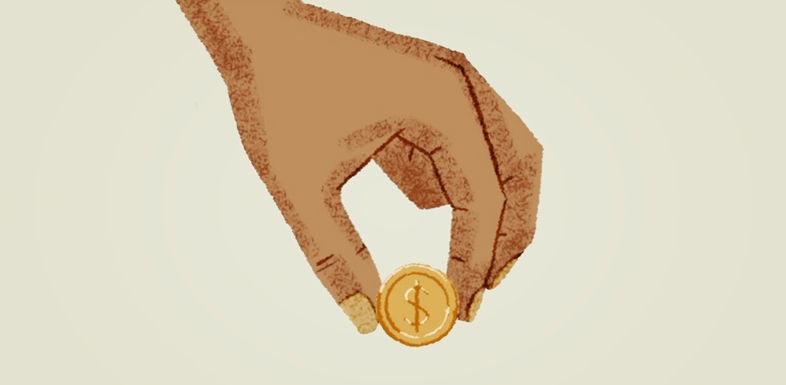 Annual Appeal
The Firm's annual charity appeal, one of the largest fundraising campaigns organized in Tokyo, started in 2003. With employees' donations and the Firm's matching gift, Morgan Stanley continues to support charity organizations in the community for a range of worthy causes.

20+

Non-profits
Longstanding support by Japan employees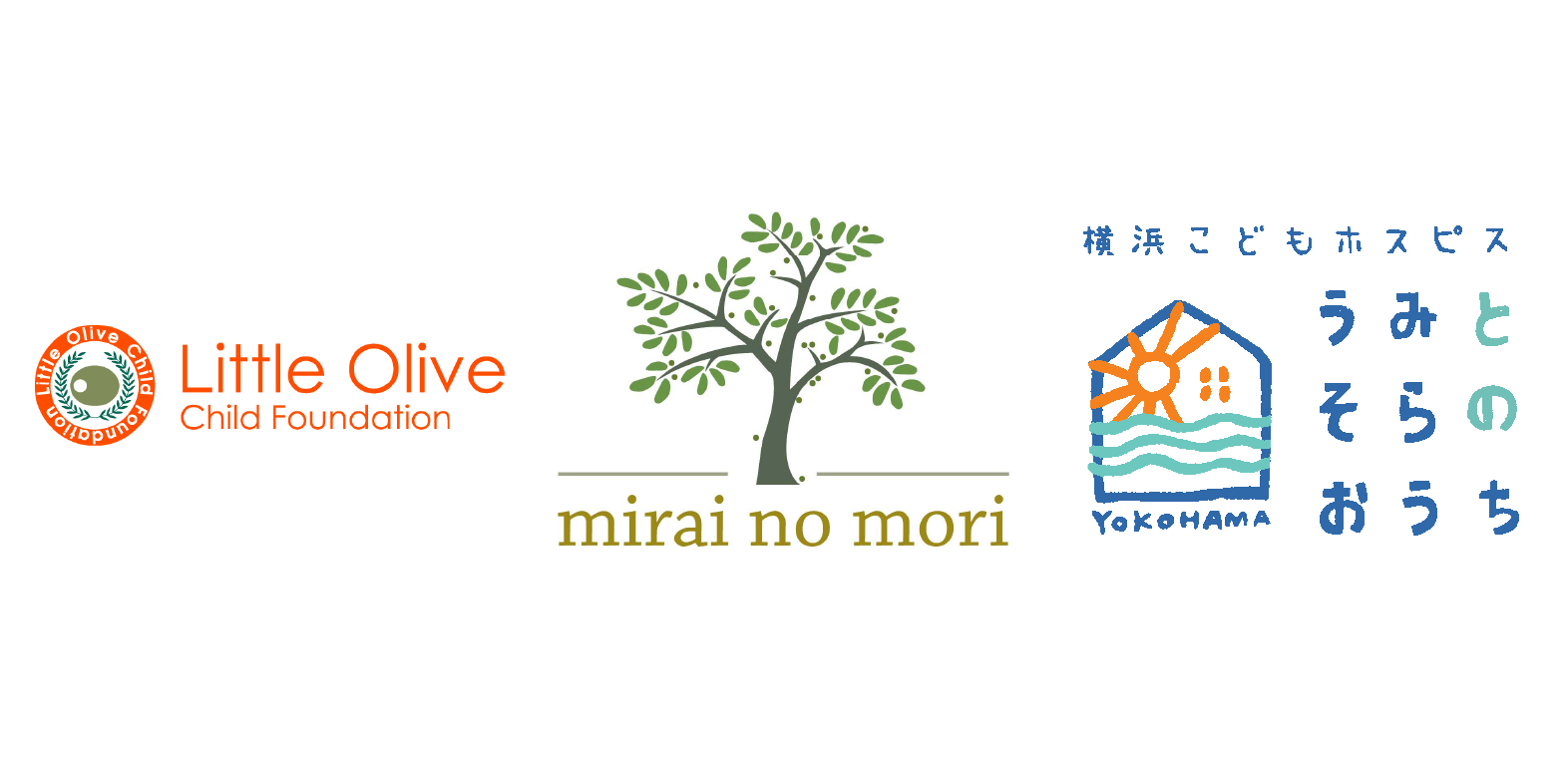 About Japan Core Charity
Morgan Stanley has a strong tradition of supporting its core charity partners, which we collaborate with year-round across a range of activities. The charities have a focus on our global theme of children's health and education. They are the main beneficiaries of employee fundraising and volunteering efforts in Japan.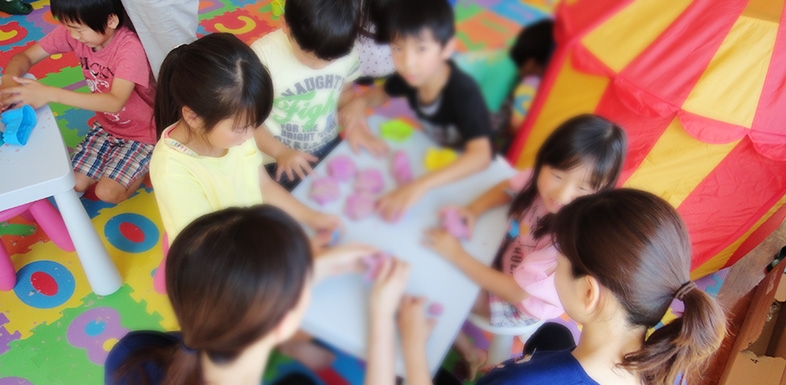 Little Olive Child Foundation
Since 2011, Tokyo employees have been supporting Little Olive Child Foundation, which serves the neediest of children living with hardships including incurable diseases, physical handicaps or the after-effects of natural disasters. We support their activities in disaster-hit regions in Tohoku and Kumamoto through fundraising and volunteering. Most recently, our employees have helped build safe indoor playrooms and café facilities for children in the affected areas.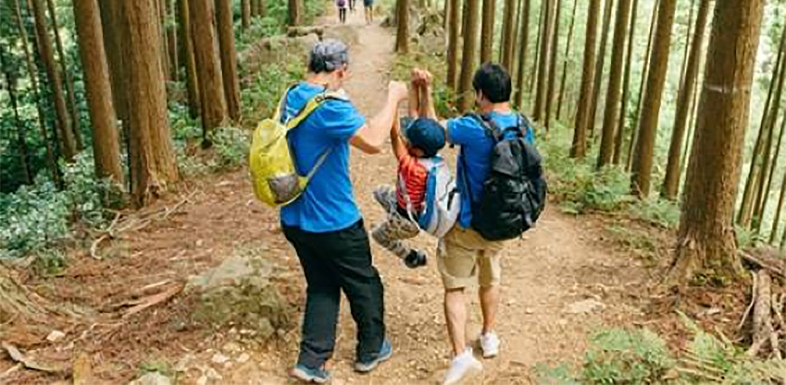 Mirai no Mori
Mirai no Mori is a nonprofit that creates memorable outdoor and leadership programs for abused, neglected and orphaned children in Japan, supporting their growth into happy and successful young adults. Since 2018, our employees have been collaborating with the organization through outdoor activities such as a hiking trip and touch rugby games as well as office visits and mentorship programs on career, providing English interactions and acting as role models for the children.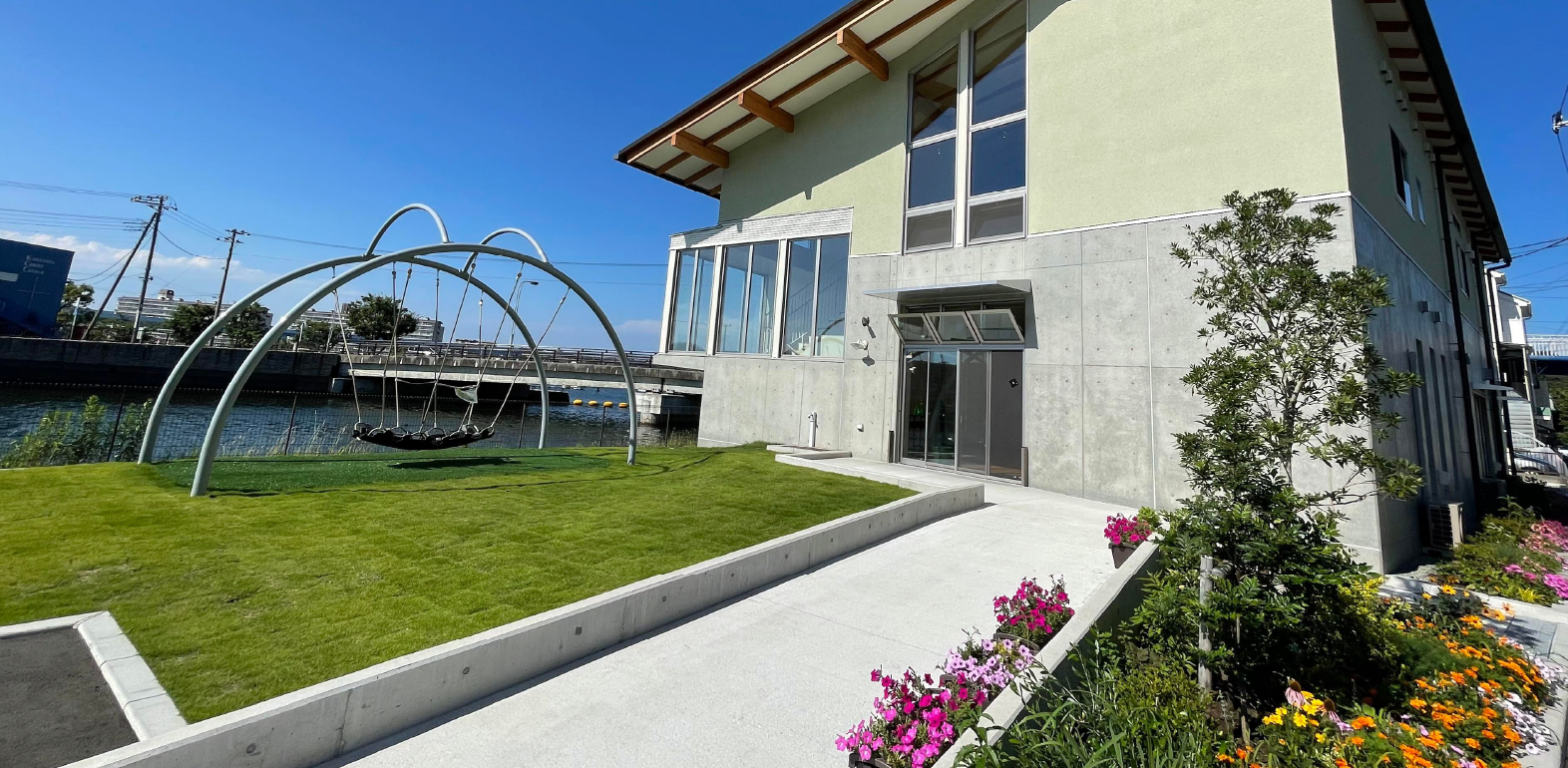 Yokohama Children's Hospice Project
Morgan Stanley in Japan recently started a partnership with Yokohama Children's Hospice Project, a nonprofit that provides a place where children with life-threatening conditions and their family can enjoy the richness of life in a homely environment and receive comfort of a long-term mutual support. Through volunteering and charitable funding, we will be supporting the nonprofit's hospice operation and awareness efforts for children's palliative care.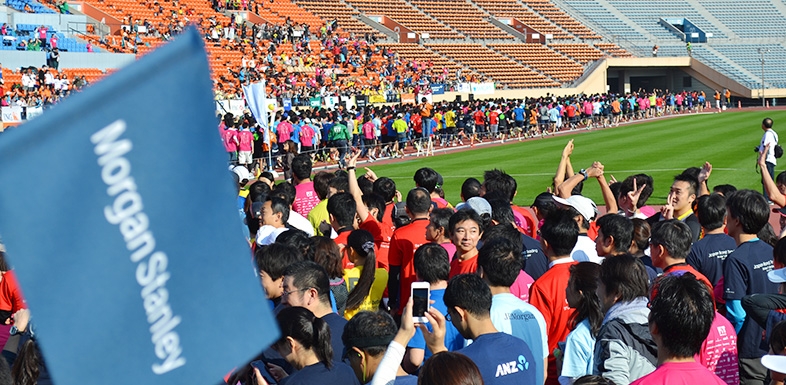 Financial Industry in Tokyo (FIT) for Charity Run
Morgan Stanley is a founding member of the FIT for Charity Run's organizing committee, and has been an active sponsor of the event since its inception in 2005. The event is an annual charity marathon organized by institutions in the financial industry in Tokyo. Many of our employees, families and friends participate as runners and volunteers to make a difference in the community. Despite the COVID-19 pandemic, the event has been held virtually to support local charities in Japan.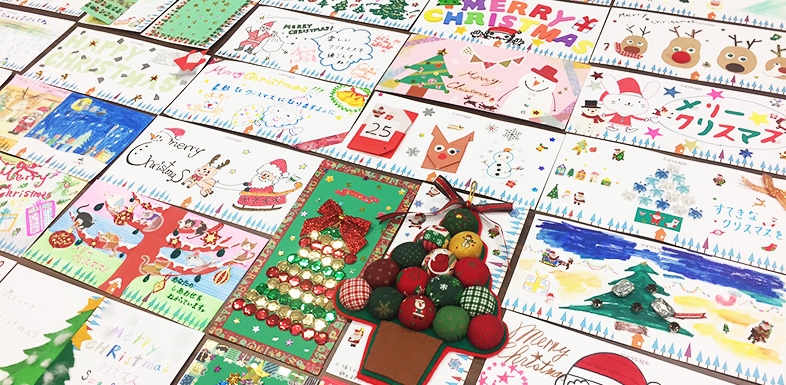 Holiday Card Project
Japan employees have been supporting the project organized by NPO Wonder Art Production since 2012. Each year, nearly 100 employees and family members join hands in making original handwritten greeting cards for children who will be spending their holidays in hospitals. A total of nearly 2,000 heartwarming cards have been delivered to children across the country, in hopes to bring holiday cheers to children.
Reforestation Project
Morgan Stanley and its Japanese securities joint venture partner Mitsubishi UFJ Morgan Stanley Securities have been jointly supporting a reforestation project to restore the coastal forest in Chiba, which was destroyed by the tsunami. The coastal forest is important as it protects the local community from the impact of seaside winds and flooding. Since April 2012, both companies have been participating in the reforestation volunteering organized by NPO The Life style Research Institute of Forests. A total of over 220 employees and family members have made five visits to the affected area since then, joining hands in planting pine tree seedlings in the spring and removing overgrown weeds in the summer to help grow the seedlings.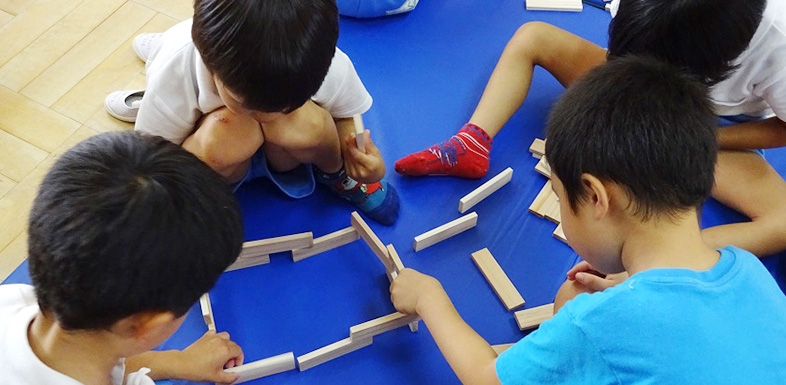 Tsumiki Project
To mark the 5th anniversary of the Japanese securities joint venture, in 2015, we started a new volunteering initiative with our partner Mitsubishi UFJ Morgan Stanley Securities. The Tsumiki Project helps bring smiles to children in the Tohoku region by sending them handmade wooden blocks (tsumiki). Volunteers from both companies file wood pieces made of recycled timbers from forest thinning, to make blocks that children can play with safely. Boxes of tsumiki have been donated to kindergartens in Miyagi and Fukushima through NPO The Life style Research Institute of Forests.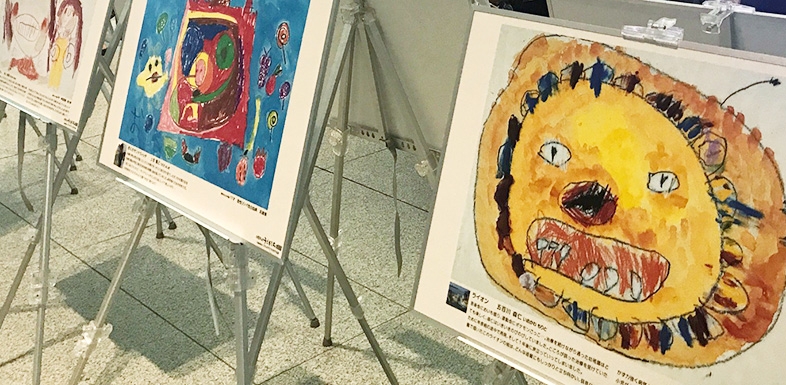 Painting Exhibition of Children with Cancer
Childhood cancer remains the number one cause of death by disease in children, and 500 lives are lost every year. Tokyo employees have been collaborating with Children's Cancer Association of Japan (CCAJ) since 2016 for a number of projects including their "Children's Painting Exhibition" and symposiums. In addition, employees have been supporting CCAJ's "Gold Ribbon" project by packaging ribbons to help raise awareness about childhood cancer.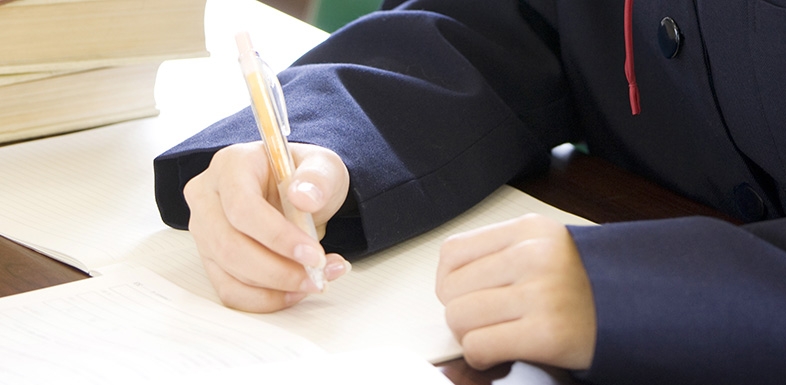 "Collabo School" Tohoku Support
The Tokyo office supports NPO Katariba, an organization focused on "giving power to children and students so that they can thrive." Since 2017, volunteers have made trips to the Tohoku region to help Katariba's afterschool program "Collabo School" in the tsunami affected communities, providing on-site English conversation classes for junior high school students. Employees have also been supporting the NPO's nutrition and education programs for children of low-income families in Tokyo, and teaching basic computer programming lessons as pro bono volunteers.