Morgan Stanley has been focused on the same principle since its foundation: Putting clients first. For more than eight decades, the Firm has helped clients around the world achieve strategic goals by delivering innovative ideas, sophisticated products and exceptional access to capital markets.
Nowhere is this more true than in Japan, where we have been serving clients for over 40 years. Since we got our start in Japan in 1970 with a representative office of two employees, we have grown to an organization of more than 1,300 people today. Over the course of our existence, we have become one of the premier financial services firms in Japan, offering a wide range of services in investment banking, sales & trading, research, real estate and investment management. To further strengthen corporate governance and management oversight of the diverse businesses we offer, the Firm adopted a Japan-incorporated holding company structure in 2007.
Our long journey of over four decades is a testament to Morgan Stanley's commitment to Japan. We leverage the Firm's global network and experience to serve Japanese clients in ways that contribute to the development of Japan's financial markets, even as we respect and honor its customs and business traditions.
Our mission, through all market cycles, is to deliver the world's finest financial thinking, products and execution. We look forward to strengthening our business further and contributing to the long-term success of our clients and Japan.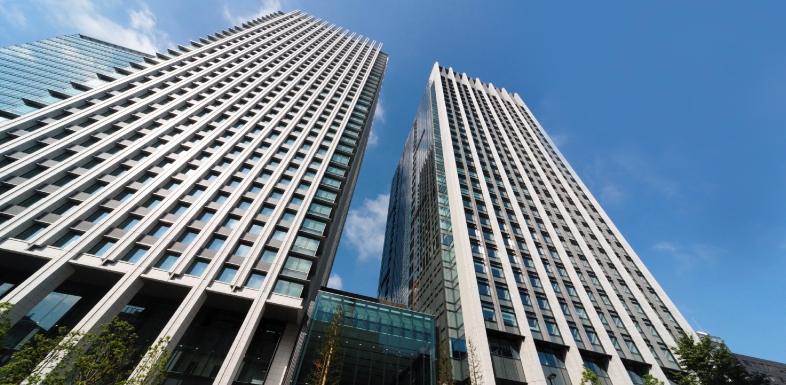 Morgan Stanley Japan Holdings Co., Ltd.
A locally incorporated entity that holds controlling stakes in Morgan Stanley companies that conduct business in Japan, including the sales & trading, investment management and real estate businesses and other financial services. Morgan Stanley & Co. is the parent entity.

President & CEO: Jonathan B. Kindred

Established October 9, 2007

Morgan Stanley MUFG Securities Co., Ltd.
We offer products and services in fixed income and institutional equity sales and trading, global capital markets and research for governments, corporations and other institutional investors.
| | |
| --- | --- |
| Chairman:   | Takashi Morimura |
| President & CEO:     | Jonathan B. Kindred |
| Directors:   | Yukiko Hashimoto |
|   | Tsutomu Sambai |
|   | Hiroyuki Ogata |
|   | Yasuo Sato |
|   | Toshiro Takino |
|   | Koshiro Tamura |
|   | Takeshi Wakamatsu |
|   | Mikio Yamashita |
| Statutory Auditor:     | Takao Inohana |
Established April 16, 1984*
*Morgan Stanley International Ltd. (Tokyo Branch)

Status of Business and Property – March 2018 (Japanese only)
Morgan Stanley Investment Management (Japan) Co., Ltd.
As part of Morgan Stanley's global investment management business, we engage in discretionary/advisory business with public and private pension funds and other institutional clients, as well as subadvisory business with other investment trust management companies.

President and Representative Director: Hiroyuki Shimizu

Established February 10, 1987*
* Morgan Stanley Investment Advisory Co., Limited

Go to Investment Management (Japanese site)
Morgan Stanley Japan Group Co., Ltd.
A service company for Morgan Stanley entities in Japan that houses human resources, corporate services and certain technology functions.
Established October 25, 2005


Morgan Stanley Capital K.K.
A nondiscretionary investment advisor that provides real-estate advisory services, as well as property asset management services.

President, Representative Director: Toru Bando

Established March 6, 1998*
* Kearny Global Investors K.K.